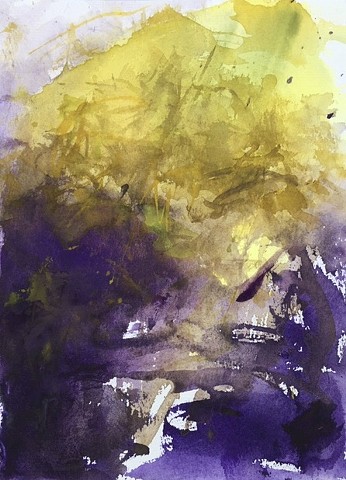 Artist Statement
Through my art, I reinterpret and transpose ephemeral settings into a visual poetry of abstraction. My work is autobiographical, with sources of inspiration derived from memory and imagination.
Direct sensory experience is inherent in my process, as the paint, charcoal, ink and graphite give shape and form to mood and narrative. Recurring symbols serve as identifiers and echoes of the real and the unreal. Fragments of imagery in one piece may become critical features in another.
As a complement to my primary focus on non-objective, recent watercolor studies explore the merging of abstract and figuration. Inspired by an existential theme in natural milieux, the watercolor work in particular is influenced by the light and atmosphere of the south of France.
grace Anderson
2022